CITIZEN PRINTERS
P. S. TSIAKKIS LTD
ZEBEX Z-2065

Windows CE.NET Handheld Computer

-Unique Jacket-modules design for GPRS, GPS, RFID, WLAN and BT mode connection
-Simple and advanced on site configuration and future upgrade capability
-Large 3.5" TFT QVGA color display with touch panel
-1D laser & 2D Image scanner options
-Superior Microsoft® Windows® CE.NET 6.0 Professional OS and Intel 520 MHz CPU
-Ergonomic and rugged design, qualified with IP64 industrial standard
-Mini SD I/O card and SIM card slots available
-Easy system control tools – Power Pack, the fast and economic software evelopment solution
ZEBEX MOBILE & FIXED COMPUTERS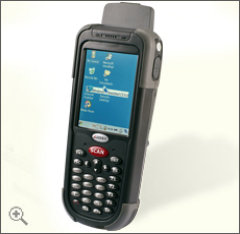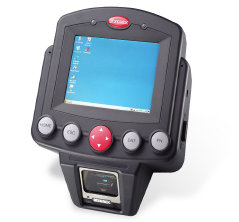 ZEBEX Z-7010 EasyCheck
Windows CE.NET Fixed Computer
Superior CPU performance
Powerful Microsoft® Windows® CE.NET 5.0 operating system
Smart and rugged design
5.7" TFT VGA color display with touch panel
Expandable interfaces for extra storage
Supports in Power over Ethernet (PoE) technology
Two stereo speaker with multimedia capability
Satisfied functionalities to accomplish all possibilities
Fully flexibility in programming and memory extension







ZEBEX Z-217X Plus Series

Windows CE.NET Handheld Computer

Enhanced with faster CPU, increased capacity, and better performance, the dependable Z-217x Plus Series handheld computer has finally arrived. Featuring superior functionality with rugged IP54 rated protection, Z-217x Plus Series gives you more flexibility, greater stability, and easy-to-use control. It is the perfect tool to help improve any mobile worker's productivity and efficiency when doing inventory and stocking. Build-in micro SD slot for easy storage expansion.

• 2.4" TFT QVGA LCD with touch panel
• ARM Cortex-A8 1GHz CPU
• 512MB flash ROM & 512MB flash RAM
• Total 29 keys for full alpha/numeric input
• Modern, slim, yet rugged design for easy one-hand operation
• Easy system control tool and software development solution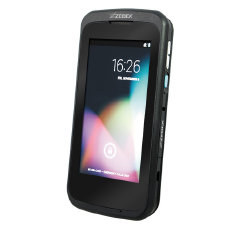 ZEBEX Z-2242

Android Handheld Computer

Loaded with features you need, the Z-2242 can help your business work more efficientl, become more productive, and stay ahead of the competition. It's an enterprise grade device that offers special features such as Programmable keys, 4G/LTE Dual SIM slots, Dual Band WIFI(2.4G/5G), Accurate GPS positioning capability(GPS+GLONASS ), 1D/2D barcode decoding, NFC (Read / Write), and more.
Built with rugged, ergonomic IP65 and 1.5M drop protection, Z-2242 has a highly reliable exterior that can survive extremes of temperature and shock and vibration. It is the ideal Android device for any professional use.

• Rugged Type Enterprise Product.
• Embedded 1D/2D Image Barcode Scanner.
• Ergonomic IP65 Protection With palm Operation.
• Support High Performance Radio Communication.
• Provide Enterprise Level Charging Method.
• Support SOTI MobiControl system.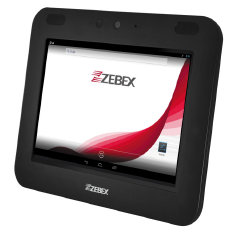 ZEBEX Z-7212 Series

Android Fixed Computex

The all-new Z-7212 Android Fixed Computer is an "all in-one" solution that combines retail management, customer-centric multimedia, and integrated processing for POS or kiosk self-service applications. The state of-the-art kiosk provides exclusive features that optimize the user experience at every stage of interaction. The features include a high performance HD touch panel, IP 54 protection, speaker output and microphone input, camera for face recognition, and PoE-enabled networking port.

• Embedded 1D/2D Image Barcode Scanner
• IP 54 Protection (with back cover installed)
• High power USB 2.0 port for external device
• Provide PoE DC power input method
• Low power consumption