CITIZEN PRINTERS
P. S. TSIAKKIS LTD
ZEBEX Z-3060

OMNI LASER BARCODE READER

-Support both omnidirectional and single-line scanning
-Aggressive scanning performance
-Stand-alone as a hands-free scanner or as a scanning module
-Ergonomic and rugged design as well as adjustable stand
-Multiple interfaces include keyboard, RS-232C, USB & wand
-Interface: USB or PS/2
-Available in Black color

ZEBEX Z-3151HS

ADVANCED HANDHELD HIGH SPEED LASER BARCODE READER

The Z-3151HS is a high class handheld single-line laser scanner with a powerful scan engine. It utilized the omnidirectional technology to transform seven laser lines into one and performs a superb scanning speed at 500 scans per second. The built-in Z-SCAN+ decoding technology guarantees real-time scanning and accuracy, ensuring an unbeatable first read success rate. The 32-bit MPU allows it to read most 1D barcode types,
GS1 DataBar and PDF417.






ZEBEX Z-6010

COMPACT OMNI LASER BARCODE READER

-Support both omnidirectional and single line scanning
-Aggressive scanning performance
-Proprietary Z-SCAN & technology
-Stand-alone as a hands-free scanner or as a scanning module
-Optional 3D turning crandle
-Multiple interfaces include keyboard, RS-232C and USB
-Interface: USB or PS/2 or Serial
-Available in Black color

ZEBEX Z-6070

HANDS FREE DUAL-LASER OMNI BARCODE READER

-Unique dual-laser technology
-Proprietary Z-SCAN & technology
-Large scan field
-Single-line scanning capability
-Barcode stitching capable
-Instant 'objective-fly-by' automatic wake-up
-Easy on-site cinfiguration and upgradeability
-Interface: USB or PS/2 or Serial
-Available in Black color

ZEBEX Z-6031

ADVANCED OMNIDIRECTIONAL LASER SCANNER

-Advanced scanning performance
-Proprietary Z-SCAN+ technology
-Convenient, hands-free operation with
large scan window
-Flexible communications
-Interface: USB
-Available in Black color

ZEBEX Z-6082

COMPACT DUAL-LASER OMNI VERTICAL SCANNER

-Unique dual-laser technology
-Proprietary Z-SCAN technology
-Strict IP54 standards
-Barcode stitching capable
-Instant 'objective-fly-by' automatic wake-up
-Visual diagnostic blue LED
-Easy-on-site cinfiguration and upgradeability
-Interface: USB
-Available in Black color
ZEBEX Z-3051BT

WIRELESS HANDHELD LASER SCANNER

-Wireless freedom
-Data connection flexibilites
-Flashing LED indication and programmable beeper
-Smart charging to prolong battery life
-Light-weighted and streamlined shape for easy handy operation
-Working range: Class 1 up to 100m / 75m (depends on operating environment)
-USB
-Available in Black color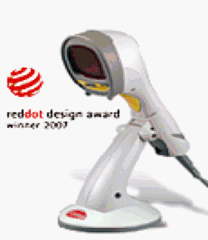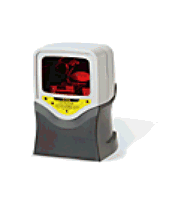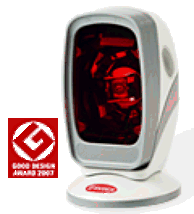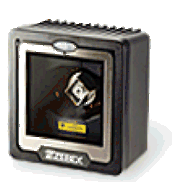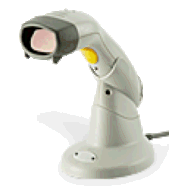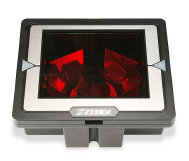 ZEBEX Z-6181 IN COUNTER SCANNER
Dual-Laser Omnidirectional In-Counter Scanner
Unique dual-laser technology
Proprietary Z-SCAN+ technology
Strict IP54 standards
Barcode stitching capable
Instant "objective-fly-by" automatic wake-up
Field-replaceable scratch-resistant window
Visual diagnostic blue LED
Easy on-site configuration and upgradeability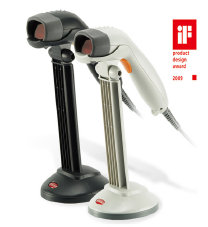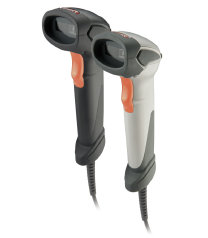 ZEBEX Z-3191LE

Handheld Gun-Type Laser Scanner
Defy harsh environment with the new gun-type laser scanner. Featuring elastic rubber protection and durable large size trigger users can operate the scanner with comfort and protection, even during prolonged periods of use. Embedded with ZEBEX' most advanced decoding technology, Z-3191LE decodes at 75 scans per second and is able to recognize most of the 1D barcodes on the market including GS1 DataBar. Reliable and proven to maintain performance through cruel conditions, it is designed for users requiring sharp scanning performance and industrious applications.
durability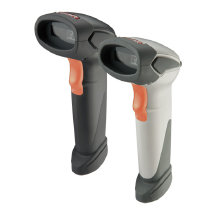 ZEBEX Z-3191BT BLUETOOTH

Handheld Gun-Type Wireless Laser Scanner
Of rugged form factor and supreme scanning performance, Z-3191BT is able to work at a range up to 100M. Its gun-type design and large trigger allow users to aim at target easily; the ergonomic outline creates comfort in holding even for long hour.

• Proprietary Ultrascan decoding technology
• Strong gun-type design
• Wireless freedom at 100M/75M working range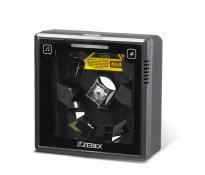 ZEBEX Z-6182

COMPACT DUAL-LASER OMNI VERTICAL SCANNER

Advanced Dual-Laser Omnidirectional Scanner
The Z-6182 is a compact vertical scanner empowered with the unique dual-laser technology, enabling 40 scan lines at a rate of 3,600 scans per second.
Along with ZEBEX proprietary Z-SCAN+ hardware decoding technology, the Z-6182 guarantees unbeatable decoding speed and accuracy, the best choice for high-traffic applications, including hypermarket, healthcare, warehouse management and manufacturing process control.
• Aggressive scanning performance
• Instant "object-fly-by" at first-read-success scan
• Large scan field • Barcode stitching capable
• Built-in EAS antenna and expandability for a RFID reader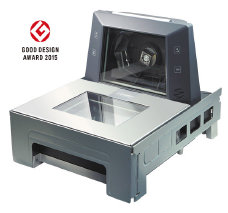 ZEBEX Z-6910 / Z-6910M

Superb Bi-Optical In-Counter Scanner
Built with brilliant accuracy and wide scanning angles, Z-6910 bi-optic scanner eliminates traffics in high volume retail environments. Featuring an outstanding one-pass scanning ability, cashiers can scan items without constantly readjusting the scanner positions.
By moving the checkout line at a much higher speed,
Z-6910 can help you achieve a new elevated level of productivity and efficiency.
• First class bi-optical technology
• Excellent first read rate
• Visual diagnostic LED
• Easy on-site configuration and upgradeability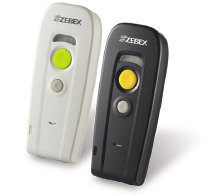 ZEBEX Z-3251 HANDY WIRELESS LASER SCANNER

Compact and versatile, the Z-3251 offers mobile scanning through wireless communication technology. It is ideal for inventory tracking, field service, or any other mobile applications. Z-3251 includes a 32-bit CPU and excellent scan engine in a small yet powerful unit delivering intuitive and rapid scanning regardless of environment.

• Compact, light weight and portable
• Compatible with iOS/Android devices and Windows PC
ZEBEX Z-6170 HANDS FREE LASER OMNI
BARCODE READER

The Z-6170 leads the trend to the next aesthetical level. Its distinctive white/black color fits perfectly into places like bookstore, boutique and anywhere delicacy is a must. With uniquely designed single-laser scan engine, the scanner has 20-line omnidirectional laser beams reading at 1,400 scans per second, and upgraded CPU for decoding most popular 1D barcodes at an unbeatable performance.
• Single-line trigger button
• Tiltable stand with hinge shaft design
• Advance decoding design for fast and accurate scanning
• Unique plastic suction cup for easy field installation
• Honored by Taiwan Excellence 2010